Welcome to Lil Duck Duck and the 206th Carnival of the Vanities! Thank you for joining our party today – the ducks have had a wonderful time hosting this carnival in the past and today is no exception! We had many wonderful submissions over several different categories, thank you for all your support and for keeping the oldest carnival alive.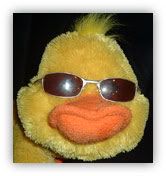 Beginning the carnival on a serious note, Dawn of Kids, Cats & Books offers us a photographic remembrance of Hurricane Katrina one year later, from which they are still recovering.
John of A DC Birding Blog offers us a look at Katrina's effect on the environment one year later, while Magi of Kaffee Klatsch has a general look back at New Orleans.
Moving from serious to sweet, Kelly Curtis of Pass the Torch has a precious wish for her daughter and Muse at Me-ander gives us a peek at Heaven?
The Wandering Author of The Unending Journey of the Wandering Author has the sweetest review of a wonderful blog – A Rich and Complex Brew and Bev of Ghost Works has a touching memorial to Major Gregory Stone.
Rebecca of What Did you Do in School Today has a sweetly sad article about the worst thing she ever had to do, touching to anyone who has ever been a parent or a child.
On to funny with Tammy of Family Doin's, who dared to have a yard sale with her husband – you'd think the warning bells would have gone off at that very thought…. ;)
Madeleine Begun Kane of Mad Kane's Humor Blog has more marriage humor, while Amused and Bemused of AmericanInventorSpot.com shares some things you need to be cool in college.
For a more serious look at marriage, Julie Bo Boolie of The World According to Julie has an article about why marriage is like a mountain and Nickel at fivecentnickel.com sums up his marriage in numbers.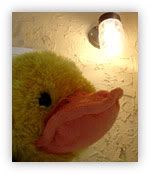 Helping the ducks in their global takeover mission:
Dan Melson of Searchlight Crusade taught them about pricing real estate (they are now running a lucrative business, thanks a lot).
A Samuel of Property Investment Blog encouraged them to watch overseas property TV (interesting poll, I didn't let the ducks vote tho ;)).
Kailani of The Pink Diary has them packing for Hawaii with her post on the 2006 Aloha Festival – I think I'll come along as well.
Trent of Stock Market Beat had an economic lesson about Durable Goods Orders for them, while Paul of Workplace Prof Blog taught them about regulations in his post about New Jersey's big box health care disclosure bill.
Leslie Carbone laments overbearing civil government and the ducks take these ideas to heart while crafting their own governmental plans.
Jack Yoest presents an interesting idea in his article – Do Elite Women Want to Breed? – the duck population read this carefully, as they generally consider themselves elite as well.
Speaking of women, Shannon Cherry of Mommy, Inc. warns of subtle knocks against women in her article, "You've come a long way, baby… NOT" and Tasra Dawson of Lessons from the Scrapbook Page encourages the sisterhood of the happy scrappers.
I tried to convince the ducks to heed the advice that Paul of Paul's Tips gave in his article, "Sometimes it's better to do nothing" – it was worth a try.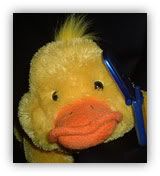 Other useful posts:
FMF of Free Money Finance warns of the evils of shopping at Sears, Jon P. of Dodgeblogium gives an excellent history lesson and Jon Swift explains why science is dead.
Don Surber gives us an excellent reason not to steal copper wire (although there may be a few Darwin awards in there….).
In other news….
Mom at Raising4boys.com tells us how to be prepared for school in her article, First Day of School Jitters? Yeah, Right.
Chrissy of Zamphir Panflutemaster faces a parenting challenge in Mondays with Norm and Mike Miller of Be a Good Dad presents his basketball and parenting skillins in "Basketball and a Rainy Day".
Joan Conde of Mamacita discusses how Hollywood can return the Democrats to power.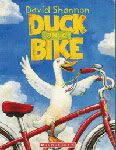 Kiril Kundurazieff of The Cycling Dude professes his love for his bicycle, something most two-legged creatures without webbed feet will appreciate.
Stephen Littau of Fearless Philosophy for Free Minds explains why Irshad Manji is Islam's next Martin Luther and Steve O. of Acme Anvil Co. informs us that It's the War on Islamo-Fascism, Not the War on Terror.
Aparna of Beauty & Personality Grooming gives us useful home remedies for eczema.
David St Lawrence at Making Ripples presents us with a leaner and less stressful lifestyle.
Oversized garlic made Tam Hanna of TamsPalm think about marketing….
Brandon Peele of GT presents a look at the Gestalt Therapy workshop that he recently attended.
Miriam of Miriam's Ideas tells us why Al Gore's global warming messed up her vacation and RDoctor presents How do they use you as a guinea pig?
Suldog of Bah! Humbug! laments the early merchandising of the holidays and Francois Tremblay reminds us that belief is not a terminus.
A late but excellent entry was just received from Tom at Libertarian Leanings about the protest of the wedding of President Bush's second cousin – definitely worth a read. Another latecomer, Laura of Adventures in Juggling, wonders who is to blame.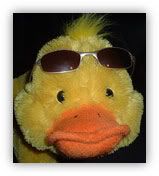 We round off this carnival with some blogging news:
Barry Welford at BPWrap gives us Word of Blog Marketing and Wayne Hurlbert of Blog Business World explains how to avoid blog out.
That's all! Hope you enjoyed the carnival as much as the ducks did – join us next week at the one and only TamsPalm – the Palm OS Blog for another great edition. If you want to experience this party for yourself, the carnival needs future hosts – you know you want to join in the fun! While you are here, check out our products (even ducks need holiday cards!), the rest of our blog & our favorite adventures!
Linked to Linkfest Haven, Bloggin' Out Loud, Adam's Blog, Stuck On Stupid, The Bullwinkle Blog and TMH's Bacon Bits.